Name : William Alfred Barnes
Son of : William Barnes and Mary Jane Barnes (née Spencer) of Northwood, Isle of Wight.
Born 10 August 1886, Parkhurst, Isle of Wight.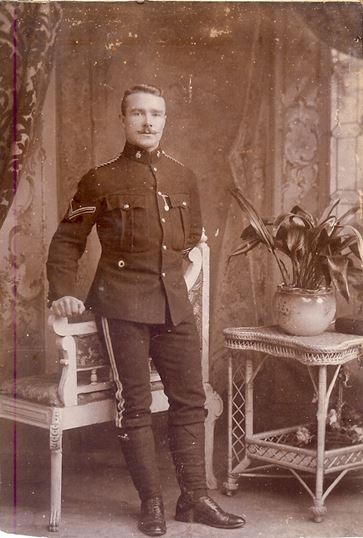 Service Details
Sergeant (Observer) 61925 William Alfred Barnes, MSM, Royal Flying Corps
CWGC record ...
Further information
Name appears on
Northwood War Memorial
and the identical Memorials at
Gurnard
and
Marks Corner
Barnes was serving with 25 Sqn, RFC, flying FE.2b Aircraft. On 13th April 1917 at 18.40 hrs 9 aircraft were sent to bomb Henin-Lietard. The German Jasta pilots were too late to prevent the bombing but an air battle commenced at 19.30 hrs. The FE.2b crews claimed four German Albatros D.III aircraft but lost three FE.2b aircraft in doing so. The German fighter ace von Richthofen shot down the aircraft (serial no 4997) piloted by 2nd Lt A H Bates, with Barnes as Observer. The aircraft crashed at 19.35 hours hitting a house at Noyelles-Godault.
Information provided by John Bloodworth, and the Gurnard and Northwood War Memorial Project