Name
Ernest Boyd Barrett, son of Harry Michael Barrett and Emily Jane Barrett (nee Symonds).
Service details
Private 6933 Ernest Boyd Barrett, Royal Army Medical Corps
CWGC record ...
Further information
Born in Sandown in 1891, Ernest Boyd Barrett is shown as a visitor at 12 Chapel Street, Carisbrooke, while the rest of his family (but not his mother) is shown at 45 Trafalgar Road, Carisbrooke (1891 Census). The 1901 Census has the family still at 45 Trafalgar Road; by 1911 the family were at 6 Barton Road, Newport and later in Sea Street, Newport.

Ernest Barrett worked for Briggs & Co and Bishop Bros as a shop assistant in the boot trade. (He is on the left in the apron in the photo of the Briggs & Co shop).

In addition to his name being commemorated at the County War Memorial, Panel 1, his name appears on the Newport Borough War memorial and the St Paul's, Barton Memorial panel.

He is buried at Cement House Cemetery, near Ieper, in Belgium.

His brother, Cecil Harry Barrett also died in the Great War.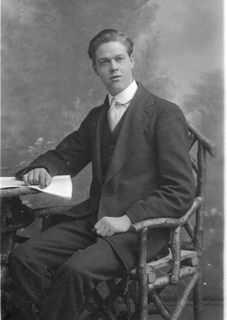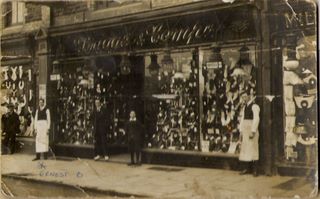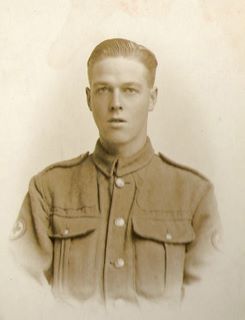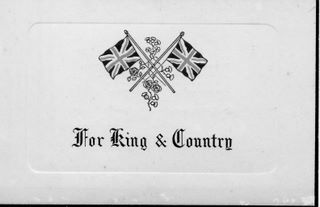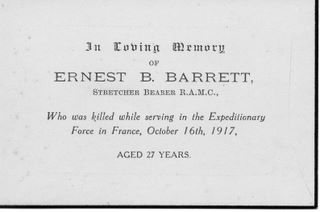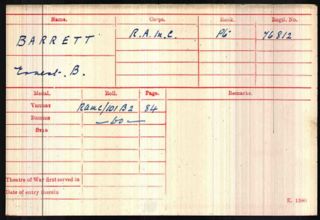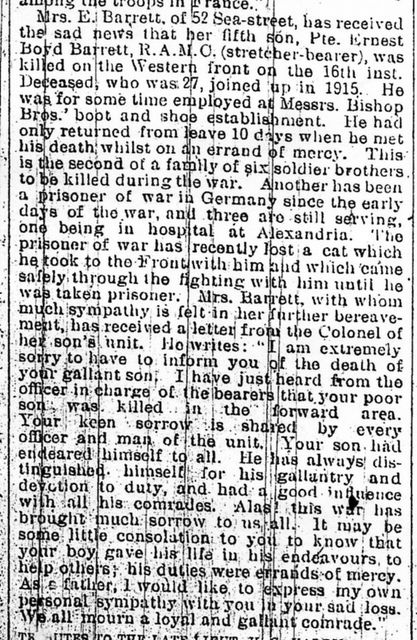 From the Isle of Wight County Press, 27th October 1917

Information and photographs provided by : Ann Barrett. Ernest Barrett was the uncle of the late Les Barrett, Ann's husband.
-------------------------------
page last updated : 17 September 2009 (added to website)