Location
30 Quay Street, Newport, Isle of Wight, PO30 5BA.
See map on www.streetmap.co.uk
IWM War Memorials Archive Record
Link :
War Memorials Archive Reference 40738
Historic England Listing Status
30 Quay Street is Listed Grade II. Since the Memorial Plaque forms part of the fixtures of the building, it is assumed to be covered by the Listing.
Description
A marble plaque in the entrance lobby to the original premises of the Literary Society, now (2004) Insurance offices. The building is not normally open to the public unless visiting on business.
The plaque was inveiled by the Mayor of Newport, Mr. Edward Munden, on Wednesday 2nd March 1921. The plaque was exeecuted by Mr Frank Cooper.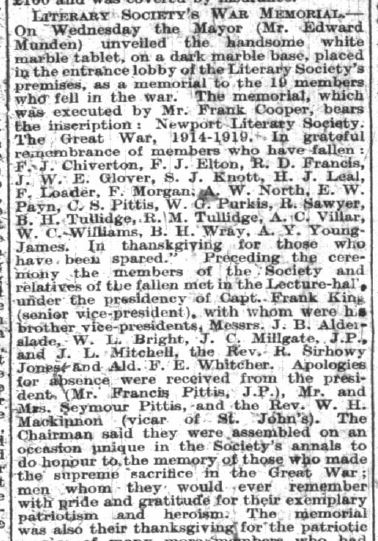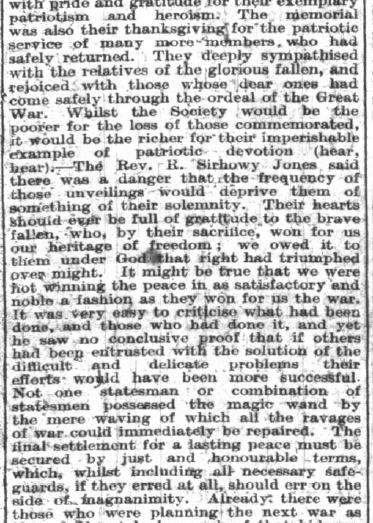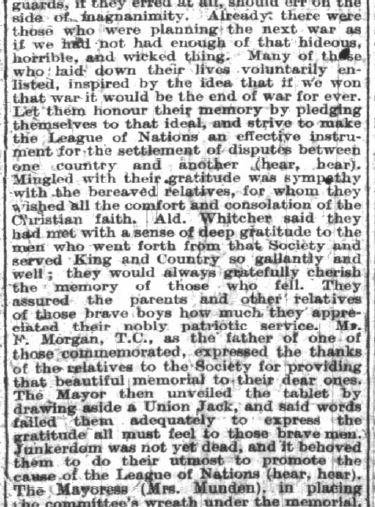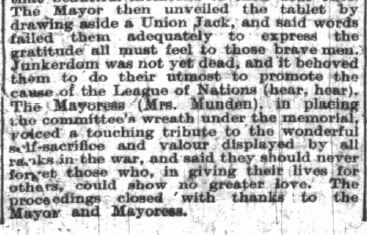 Isle of Wight County Press, 5th March 1921.
Additional information from Ray Harrington
Memorial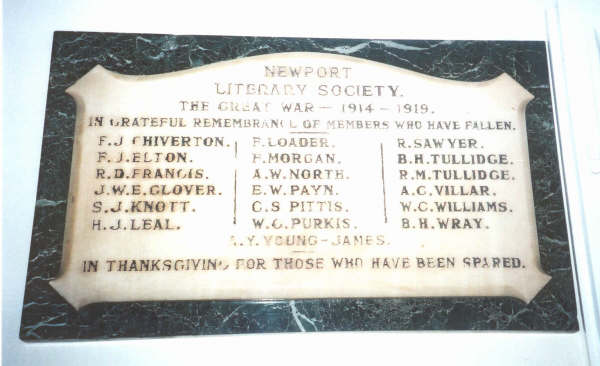 Image courtesy of Ray Harrington
Inscription
NEWPORT
LITERARY SOCIETY
THE GREAT WAR - 1914 - 1919
IN GRATEFUL REMEMBRANCE OF MEMBERS WHO HAVE FALLEN
-----
names as given below
-----
IN THANKSGIVING FOR THOSE WHO HAVE BEEN SPARED

Further Information
----------------------------
Page last updated : 18 February 2015 (added report of unveiling)